Welcome!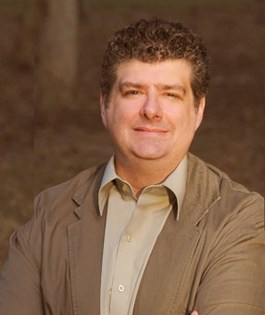 Welcome to the website devoted to my book,
The Alchemist's Heir
. It was one of my bucket list items I wanted to complete and my mother's passing in 2011 reminded me that time waits for no one. Like anything that simmers for a decade, there are many things distilled and concentrated into this book. Reiki, guided meditation, spiritualism,
Silva Method
, comparative religions, and sacred geometry are just a few of the gems awaiting your discovery.
However, at a surface level, it is a coming of age story where the protagonist learns ways to address bullying in high school through Transpersonal Psychology. It is my intention that you will find it of benefit regardless of where you are on your spiritual path. I found that the books,
Illusions
, and
Celestine Prophecy
were exactly that for me.
Among my many labels, I am a research clinician, a small business owner, a public speaker, an author and a clinical database designer for Watson Health at IBM. On the other hand, I am also a near death survivor, an Usui Reiki Master, a practitioner of astral projection, and paranormal investigator.
Labels - labels give us structure. They also limit us.
What if the labels are incongruent like a chain-smoking cardiologist? Maybe a scientist who participates in organized religion? Or a Reiki Master who owns a remote control fart machine? My assertion is that labels become mental crutches that lead to atrophied minds; people are dynamic and complex creatures. If you believe a person to be otherwise, you are not looking hard enough.
People are diamonds -
those that shine the brightest have many facets!
Every living thing is like a diamond; those that shine the brightest have many facets. They reflect the light around them in a manner both focused and unique. Some of my facets include:
- Getting punched in the chest by a ghost - Performing for President Reagan
- Being arrested by Russian police - Getting invited to the NFL combine
- Meeting, chatting and getting a download from a supreme intelligence during my NDE. For me, that supreme intelligence was George Carlin.
I look forward to sharing some of my interesting, unusual, esoteric, and humorous experiences! I guarantee you're going to like what you find!
~ John
---
---
The Alchemist's Heir is a masterpiece and a must read book. John has masterfully blended scientific and spiritual material into a novel which is hard to put down once you start reading the book. This work can be classified as philosophy, psychology, alternative medicine, new age, history, science, novel, romance... It is a purely genius work of art. I highly recommend this book to the seeker who is looking for something different, exciting and one that can teach you knowledge from the masters who have preceded us.

~ Kain Samiya, Silva Master, Success Coach, and Master Hypnotist
---