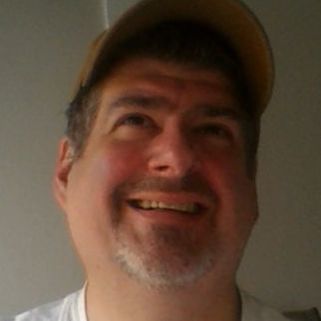 I'm residing in Durham, NC, and have left the sunny weather (and mosquitoes the size of hubcaps) of Florida. Like many things in life, the book has had its ups and downs. There's talk of my book making the reading lists of a couple of high schools. I always have a few irons in the fire so who knows?
I am certified through
ACISTE
as a Spiritual Guidance
Counselor helping those who are struggling with the "re-entry turbulence" that often follows a near death experience or some other personal satori. Having been there / done that, I do have some street cred.
Living in Durham, I have access to both
IANDS
and
The Rhine Research Institute.
With nearly 90 years of academic level research into parapsychology, The Rhine is a treasure trove of all sorts of cool stuff. Somewhere in there add a dash of Reiki sessions, freelance metaphysical writing, and Carl Jung fan club membership.
I am still doing pharma but am working towards the day that I can surrender that industry in lieu of being a living sign post for the metaphysical on ramp rather than my book doing all the work. Any well wishes, Reiki, mojo or prayers are welcomed.
If you like, drop me a note. Bear hugs to you! ~ John
---
---
Awesome Links. Really.
www.aciste.org
- American Society for the Integration of Spiritually Transformative Experiences - In my opinion, these folks are the spiritual component of the NDE phenomena. They are also the place to check out if you had a NDE with out the pesky D (death) part as the trigger. Lay person friendly. FYI - there is a hidden site for "experiencers" only; no trolls allowed.
www.iands.org
- International Association of Near Death Studies - In my opinion, these folks are the scientific component of the NDE phenomena originated by Dr. Raymond Moody and others. Has many peer reviewed publications, blinded and controlled studies and numerous links to other resources. I challenge anyone to come away from this site and not believe in the continuation of consciousness after physical death.
www.msp-nhne,org
- Mustard Seed Project / Near Death Experiences - In my opinion, these folks are the philosophical component of the NDE phenomenon. Although I do not agree with everything on their site, they do offer some tantalizing insight as to why this activity is part of the human experience.
www.noetic.org
- Institute for Noetic Sciences - originated with Dr. Edgar Mitchell, Apollo 14 Astronaut. Where I got serious about researching my personal PSI experiences. A premiere facility for researching the human / spirit cooperative experience.
www.rhine.org
- The Rhein Research Institute shares space with IANDS so there is some crosstalk between the two but the psychic or PSI testing there is amazing. Remote Viewing, OBEs, Medical Intuition, Psychometry, PSI Testing, Spoon Bending, Paranormal Research. Consciousness Studies... it's all there. They offer internet classes so don't let distance deter you from exploring your (new) PSI abilities.
www.silvamentaldynamicscenter.com
- The Silva System has several arms. The Healer's pathway spoke to me and Kain was my teacher along that path. At the end of his class, I was "psychic" by doing medical readings on people at a distance. He helped me tear down my silos and create a Unified Theory...of me.
www.elementalchemy.org -
one of my irons in the fire. In 2015, I created a restorative skin cream when I could find nothing in the cosmetic market that was organic, paraben free or free from estrogen disruptors. As a cancer nurse, I found this fact to be offensive. Used my 16 years of pharma research, my Reiki skill set, and some intuition to make something good. 1,600 happy customers can't be wrong.
www.johnmathis.me
- my website for providing Reiki, experiential insights, and spiritual assistance to those who are metaphysically minded.
As a personal sidebar, I would encourage any people affiliated with the Abrahamic tradition ( Christian, Jewish, Muslim ) to read through the Gnostic Gospels. These were gospels, excluded from the official canon at the Council of Nicaea, written by contemporaries of Jesus but were ignored by the patrilineal spin doctors of that era. The Gnostic Gospels paint a picture that is more inclusive, more balanced with respect to women, and reveals the power of the mind and reinforce our own inherent divinity.